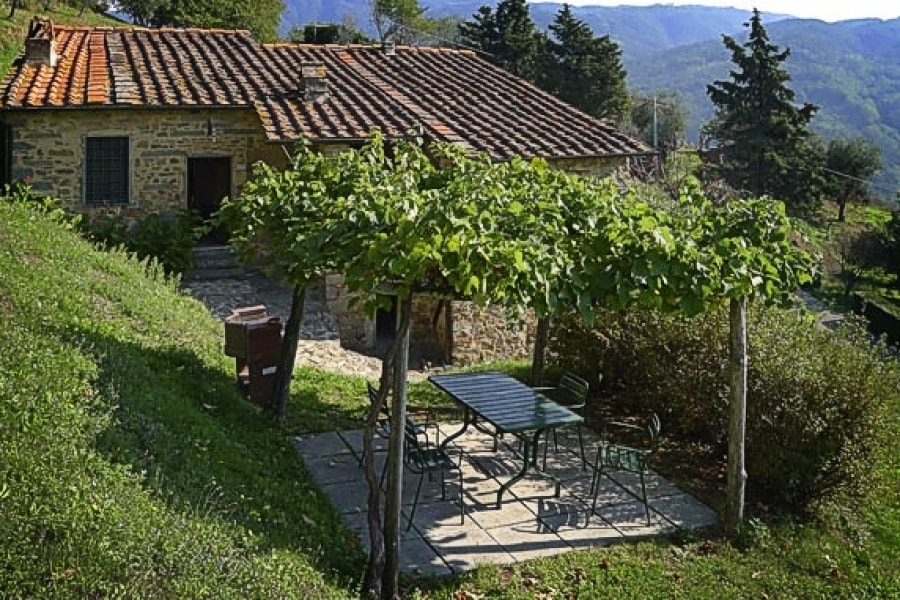 Location on poggio di Zano hill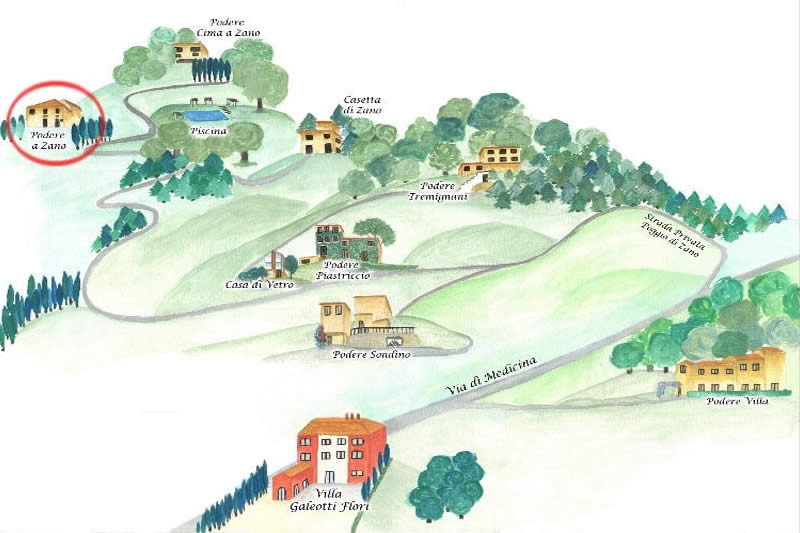 Number of apartments: 1
Number of rooms: 3
Number of guests: 6
Surface: 70 sq m
Distance from swimming pool: 10 m
The Zano farmhouse is composed of a self-titled apartment that can accommodate six people.
There is a legend about this farm which takes its name from the hill on which it stands.
Old men tell there was a little village with a church and a bell tower before the year one thousand. When the village was destroyed the bell fell down and, rolled downriver, farmers searched and dug for years sure to find it.
Nowadays, what remains of the old village is the two houses of Podere Zano, a stone path and a little chapel ("marginina") where, according to tradition, we restored a little clay statue of the Madonna.
Between Casa di Zano and Casetta di Zano, the swimming pool makes this place very special. It is 12 m long and 5 m wide, deepth 120-150 and is fed by the fresh water of our spring.
Not far away from the swimming pool you will find an area under the trees where you can have a picnic or rest on the amaca.
Our disc golf course starts here in the Podere Zano.
Free Wi-fi connection.
Low season
€ 945
Oct 16th 2021 / Dec 23rd 2021
Jan 9th 2021 / Apr 3rd 2021
Medium season
€ 1260
Apr 3rd 2021 / Jun 19th 2021
Sep 3rd 2021 / Oct 16th 2021
High season
€ 1470
Jun 19th 2021 / Sep 3rd 2021
Dec 23rd 2021 / Jan 8th 2022
Prices are per week (7 nights). For further information you can contact us +39 0572 408.115 or info@pietrabuona.com
Would you like to receive further information?
You can contact Stella about general information, room availability and for a fully customized holiday in Tuscany at Fattoria di Pietrabuona