Casa di Tremignani Apartment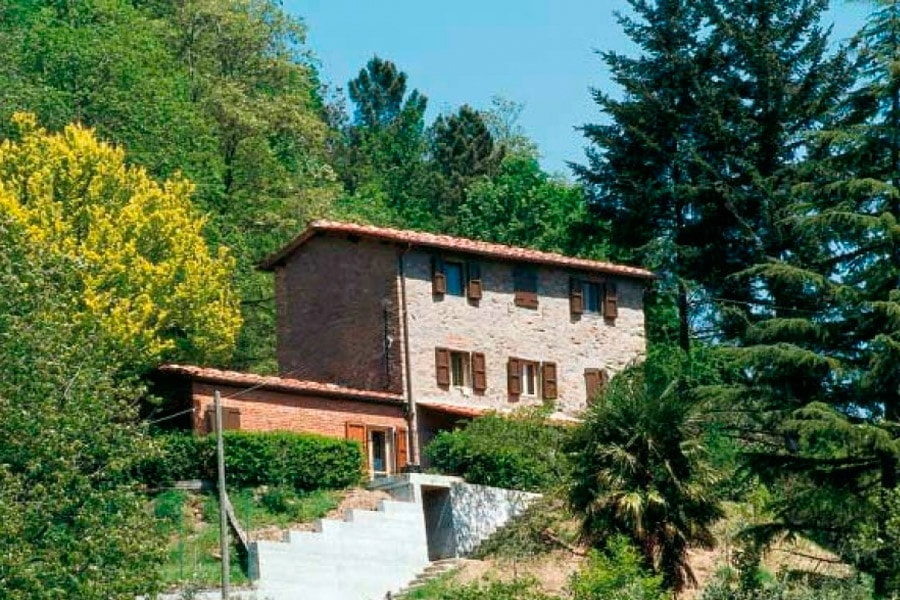 Location on Pietrabuona hill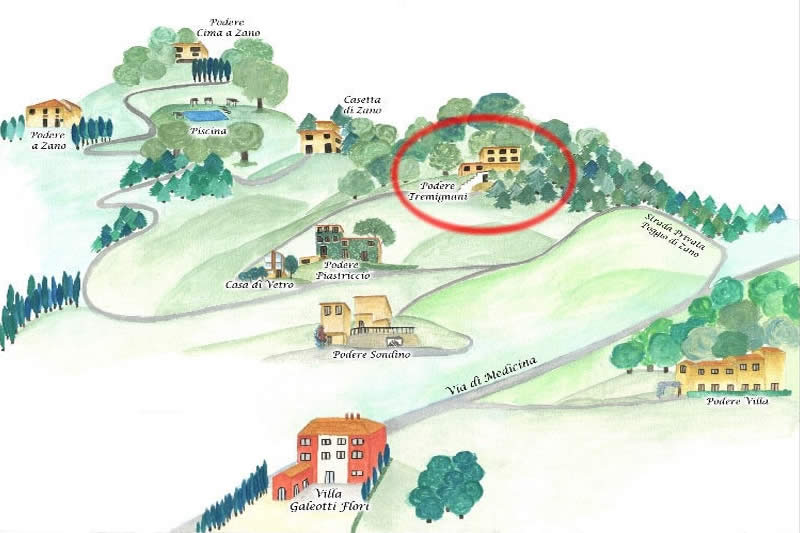 Number of rooms: 4
Number of guests: 8
Surface: 110 sq m
Services: Satellite TV in the living room, kitchen with oven, fridge, freezer, dishwasher, electric kettle and moka coffeepot.
Distance from swimming pool: 850 m
On the ground floor: a spacious living room with fireplace, a dining area that opens onto the kitchen, a double bedroom (named the blue room) and a small bathroom (tub and shower).
On the first floor: a double bedroom and two bathrooms.
On the second floor: a bedroom with 2 beds (named the red room), a double bedroom (named the yellow room) with en suite private bath (tub and shower).
All beds, except the one in the yellow room, can be joined or separated upon request.
Free wi-fi connection (at the moment just outside the apartment).
Low season
€ 1000
Oct 18th 2020 / Dec 27th 2020
Jan 8th 2021 / Apr 5th 2021
Oct 17th 2021 / Dec 19th 2021
Medium season
€ 1400
Apr 6th 2021 / Jun 19th 2021
Sep 5th 2020 / Oct 16th 2020
High season
€ 1700
Jun 20th 2021 / Sep 4th 2021
200€/Night
Dec 28th 2020 / Jan 7th 2021
Prices are per week (7 nights). For further information you can contact us +39 0572 408.115 or info@pietrabuona.com
Would you like to receive further information?
You can contact Stella and Valentina about general information, room availability and for a fully customized holiday in Tuscany at Fattoria di Pietrabuona