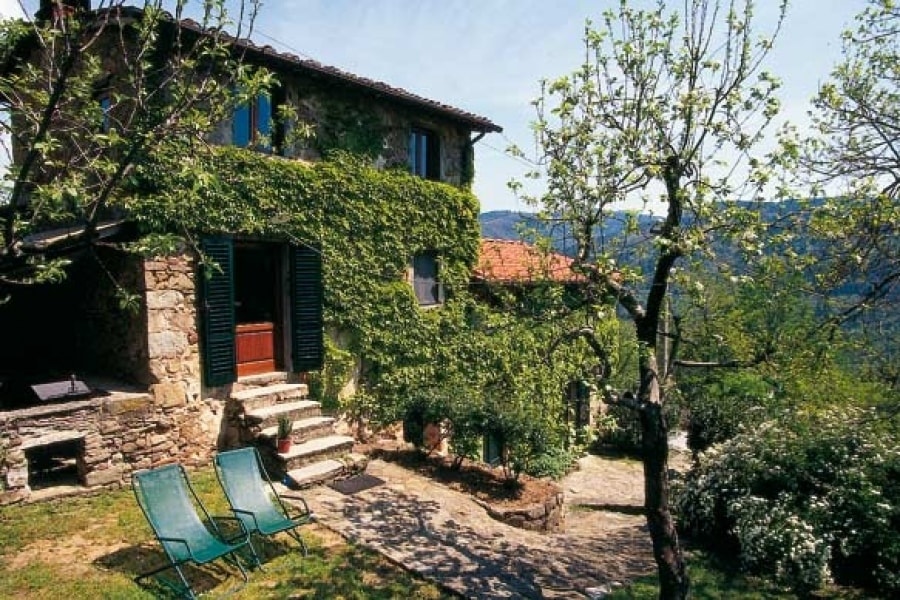 Location on Pietrabuona hill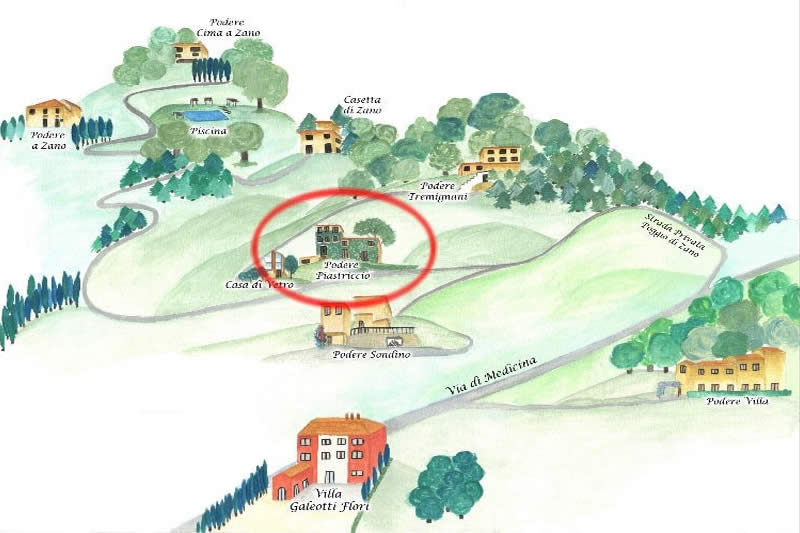 Number of apartments: 3
Number of rooms: 4
Number of guests: 8
Surface: 162 sq m
Distance from swimming pool: 700 m
The farmhouse Podere Piastriccio is made up of a farmhouse which houses two apartments, Casa Grande (for 4 people) and Casa Piccola (for 2 people) and Casa di Vetro (for 2 people).
Each apartment has its private entrance and outdoor space for barbecue. Shaded parking is nearby.
Piastriccio is a historical farmhouse, located halfway up the hill, between Podere Sondino and Podere Tremignani. Conservatively restored in 1994, the apartments retain the charm of the original building.
This farmhouse is ideal for families with children,who appreciate the green lawn in front of the house where the kids can play. Another source of amusement is the piglets' nursery. Kids love feeding them fruit, vegetables and bread.
The old barn, an other building in Podere Piastriccio, has been restored, making sure that the structure and the original use remain evident. Wide glass surfaces were used, and therefore we call it the Glass House (Casa di Vetro).
A free washing machine available to all guests is located in one of the old stables of this farmhouse. Wi-fi connection.
Podere Piastriccio is composed of 3 apartments:
2 Guests | 1 Bedroom | 40 sqm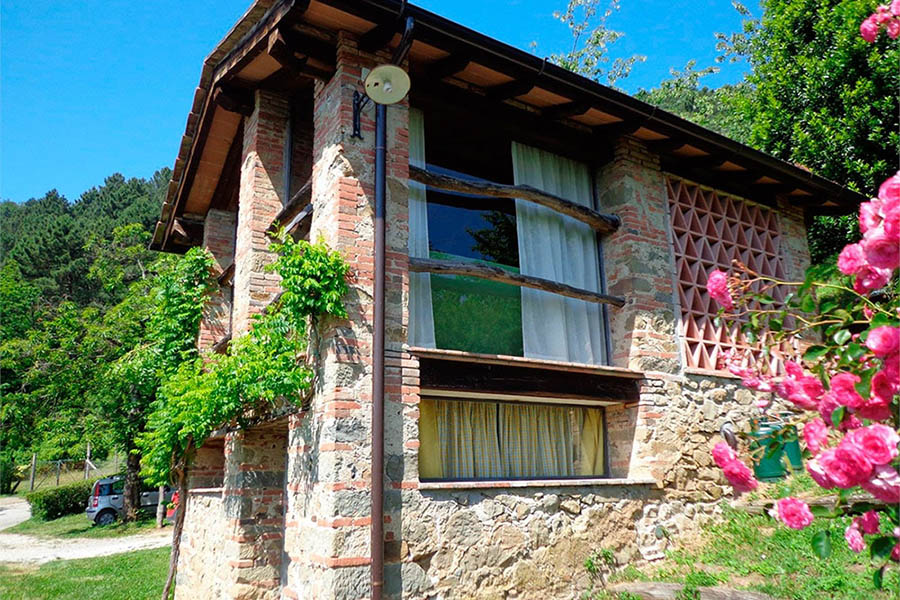 4 Guests | 2 Bedroom | 75 sqm
2 Guests | 1 Bedroom | 47 sqm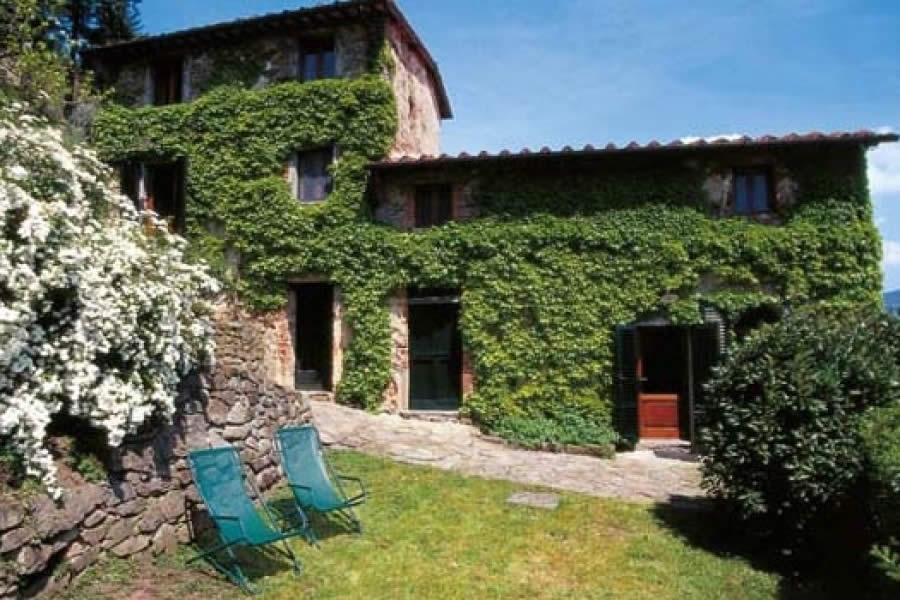 Would you like to receive further information?
You can contact Stella about general information, room availability and for a fully customized holiday in Tuscany at Fattoria di Pietrabuona