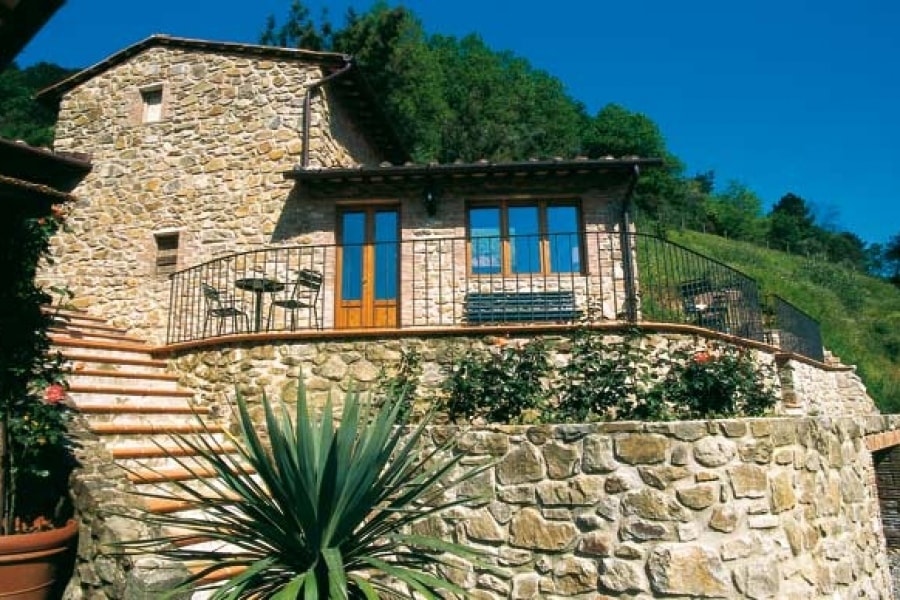 Location on poggio di Zano hill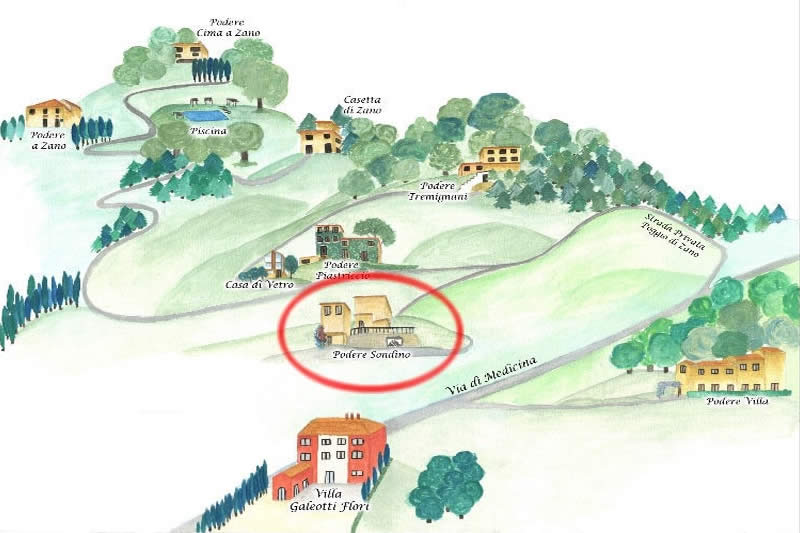 Number of apartments: 3
Number of rooms: 6
Number of guests: 12
Surface: 167
Distance from swimming pool: 1 km
Podere Sondino is divided into 3 apartments: I Cinghiali (for 4 people), Pietro (for 6 people) and Le Stalle (for 2 people).
Each apartment has private entrance and furnished outdoor space.
Podere Sondino is the first farmhouse you will encounter traveling along the private road of Poggio di Zano (about 500 m. from the main road).
This farmhouse has a large balcony overlooking the local area called "Svizzera Pesciatina": right in front you can see Pietrabuona village and the cypress tree lined road leading to Villa Galeotti Flori.
Further above you may see the ancient steeples of the hamlets of Valleriana or Svizzera Pesciatina.
A canopy joins Podere Sondino farmhouse to the "metato" (where chestnuts are laid to dry in the autumn), making a pleasant setting for breakfast or for a light meal (at "Stanza delle Merende").
Podere Sondino is composed of 3 apartments
6 Guests | 3 Bedroom | 75 sqm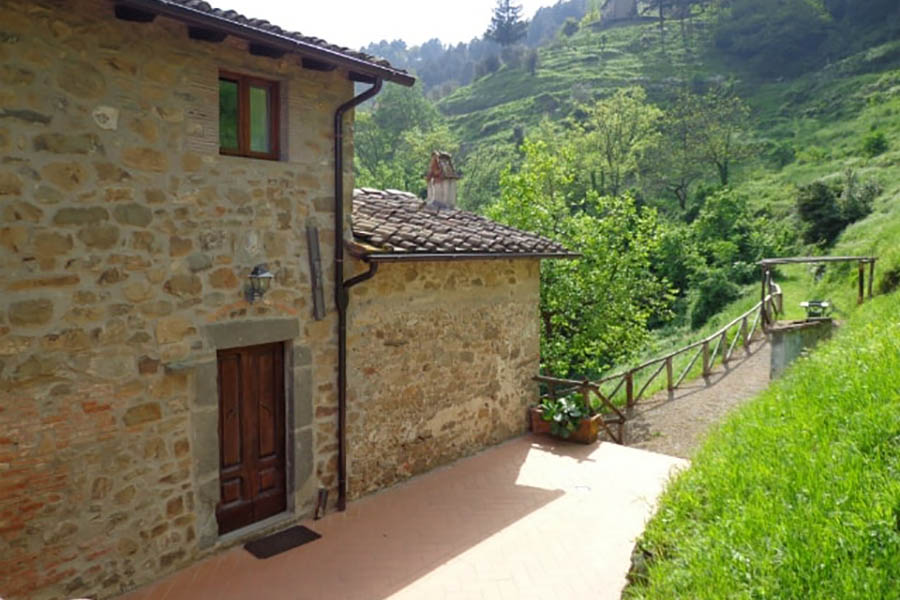 4 Guests | 2 Bedroom | 52 sqm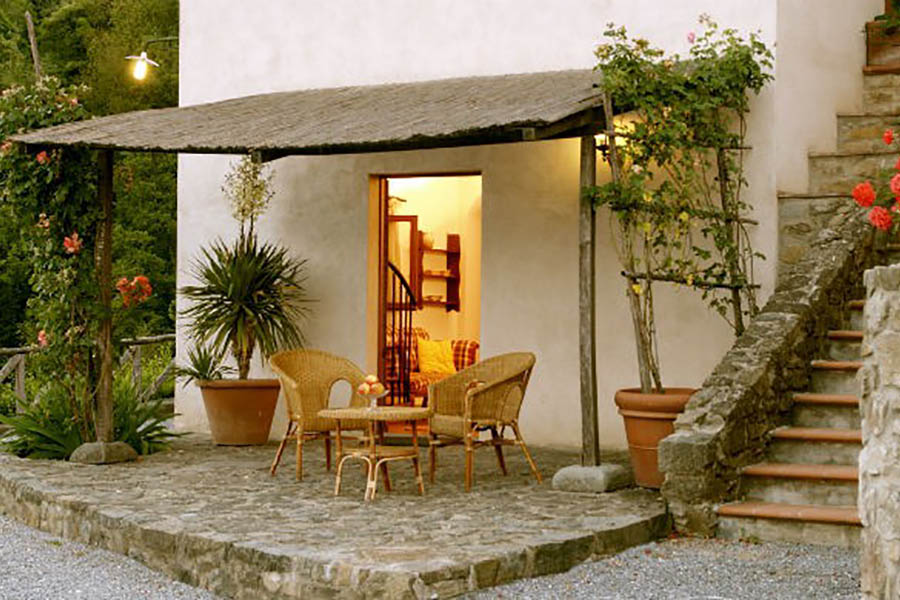 2 Guests | 1 Bedroom | 40 sqm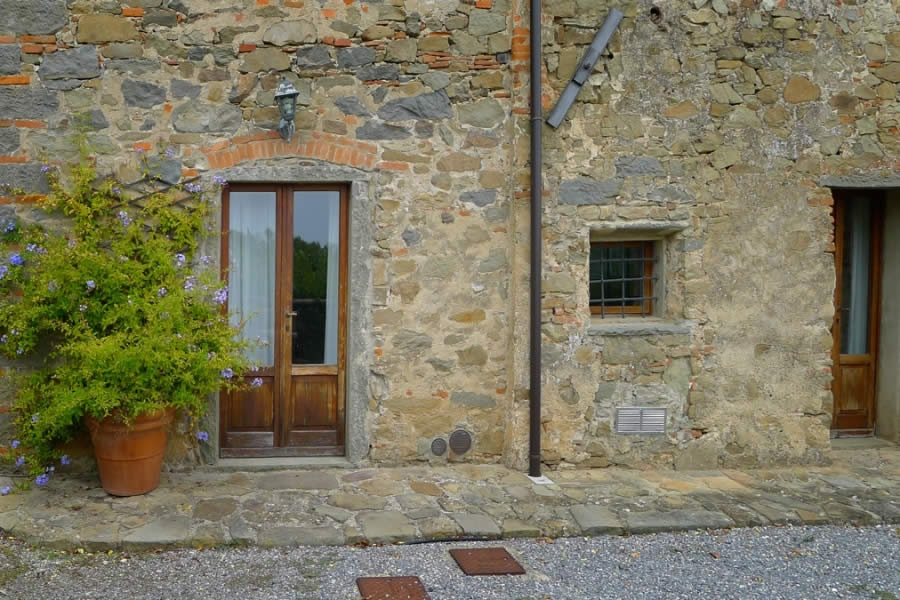 Would you like to receive further information?
You can contact Stella about general information, room availability and for a fully customized holiday in Tuscany at Fattoria di Pietrabuona