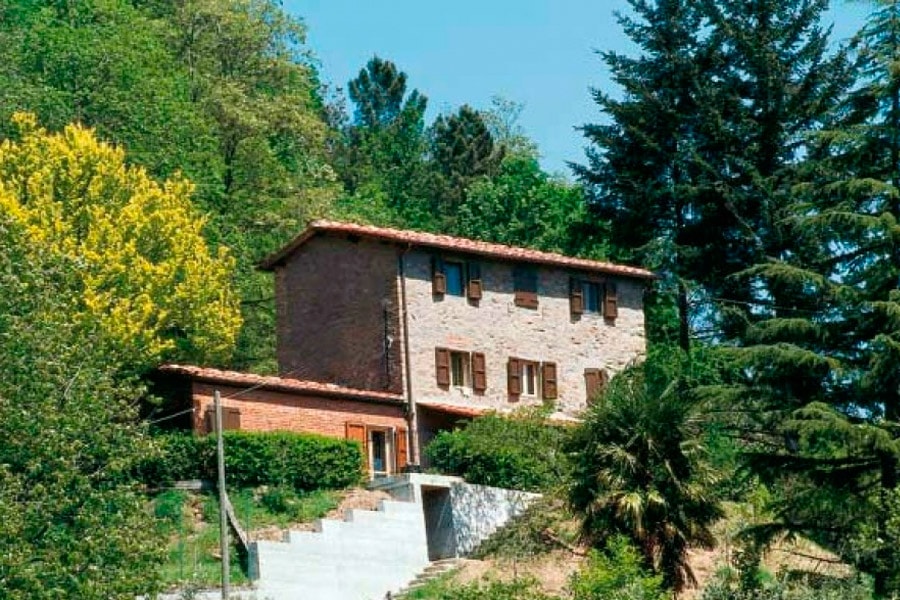 Location on poggio di Zano hill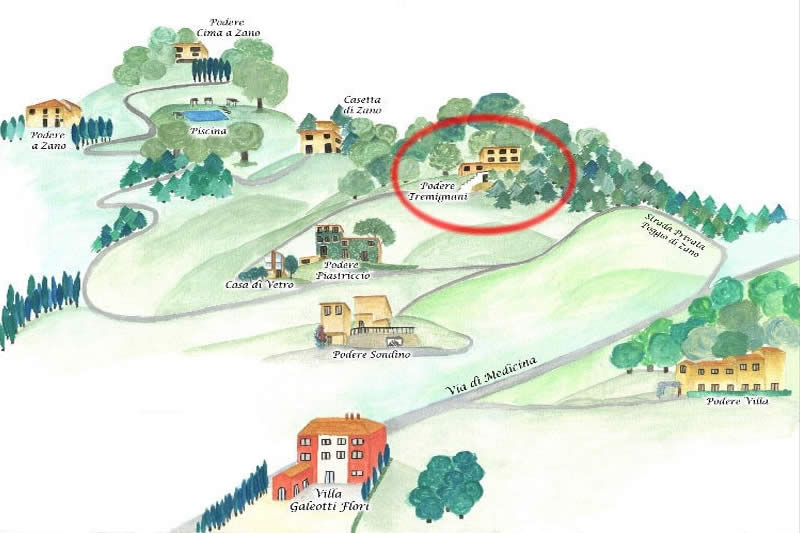 Number of apartments: 1
Number of rooms: 4
Number of guests: 8
Surface: 110 sq m
Services: In the living room, kitchen , fridge, freezer, electric kettle and moka coffeepot. Private parking. Washing machine. Wifi
Distance from swimming pool: 850 m
The Podere Tremignani farm consists of a self-titled apartment, which accomodates eight people.
A small furnished patio with a barbecue is the ideal place to either relax or eat even in rainy days.
Podere Tremignani and Podere Sodino offer similar panoramic views, but Podere Tremignani's higher elevation gives a more extensive panorama, almost as if you were on a ship deck.
In winter wood is provided for the fireplace.
The hiking itinerary "Gileta" starts from this farmhouse. Its path runs uphill between the woods and meets the "Valleriana" hiking itinerary just outside the Pietrabuona property.
The "Valleriana" path connects sections of the Lucchesia, Collodi, Pescia and the Pistoian Mountains.
Low season
€ 1260
Oct 16th 2021 / Dec 23rd 2021
Jan 9th 2021 / Apr 3rd 2021
Medium season
€ 1415
Apr 3rd 2021 / Jun 19th 2021
Sep 3rd 2021 / Oct 16th 2021
High season
€ 1765
Jun 19th 2021 / Sep 3rd 2021
Dec 23rd 2021 / Jan 8th 2022
Prices are per week (7 nights). For further information you can contact us +39 0572 408.115 or info@pietrabuona.com
Would you like to receive further information?
You can contact Stella about general information, room availability and for a fully customized holiday in Tuscany at Fattoria di Pietrabuona